Background
Wildlife detection dogs are specifically trained to perform wildlife surveys, such as locating live wildlife species or their biological samples (e.g. faeces).  Wildlife detection dogs can provide evidence of a wildlife species presence and population distribution.  Biological samples can be analysed to provide information about an individual's diet, health and reproductive status, along with determining the health of an entire population (Wasser et al. 2004).  This information is highly valuable when creating wildlife management and monitoring programs, especially for endangered species (Wasser et al. 2004; Dematteo et al. 2009).  Wildlife detection dogs are also used to detect feral species in pest management and control operations (Gsell et al. 2010).  
In Australia wildlife detection dogs have been used to detect koalas, spotted-tailed and Northern quolls and emus (Long et al. 2007; Cristescu et al. 2015; Orkin et al. 2016).  Detection dog surveys typically have higher detection rates and are able to non-invasively survey more area, in less time, than alternative methods (Cristescu et al. 2015).  Wildlife detection dog surveys are non-invasive, assuming the dogs are appropriately trained, as no wildlife species have to be captured or handled for their presence or health to be recorded. Wildlife detection dogs are also able to locate multiple target species within the field, whilst ignoring non-target species (Dematteo et al. 2009). As a result, wildlife detection dogs have been proven to be more efficient and accurate than alternative methods (Long et al. 2007).  A wildlife detection dog's performance, however, is dependent on a variety of factors including the dog selected, the dog-handler, how the dogs are trained and tested, and the weather conditions and terrain they are worked in.
Wildlife detection dogs have only recently been utilised in Australia.  Hence, minimal information is known regarding their effectiveness, or how they are selected, trained and managed.
Aims
Compare effectiveness of wildlife detection dogs with other established survey techniques
Investigate how wildlife detection dogs are selected, trained and managed
Develop a practical testing format for wildlife detection dogs
Determine the influence of the dog-handler on the dog's accuracy and efficacy

Methodology
The advantages and limitations of traditional wildlife surveys [trapping (e.g. cage and camera traps), soil plots and spotlighting] can be compared with surveys done by wildlife detection dogs.  Wildlife detection dogs typically undertake surveys in the morning or late afternoon, when the temperatures are still relatively low, for maintaining the health and welfare of the detection dog.   Wildlife detection dogs are worked off-leash, increasing survey efficiency, with their handler being within 10 metres of them at all times.  It is the dog-handler's responsibility to ensure their dogs are always under control, and pose no threat to any wildlife.  Dog-handlers work their dogs into the wind to ensure they have the greatest chance of detecting the target.
Detection dogs indicate to their handler that they have located their target by performing a specific trained behaviour e.g. sitting or lying down next to the target, or barking or pawing at the target.  Once the detection dog indicates, the immediate area is searched by the dog-handler for biological samples, potential dens or burrows, or for the live animal itself.  Biological samples collected from the field are sent to experts to be identified.  This collected information can reveal not only the target species presence and distribution, but also the resources (e.g. food and habitat) they require.
Surveying detection dog handlers can identify breeds of dogs, training and management methods used in Australia.  A practical testing format can be developed to determine each dog's accuracy and efficacy and from this, the influence of the dog-handler can be assessed.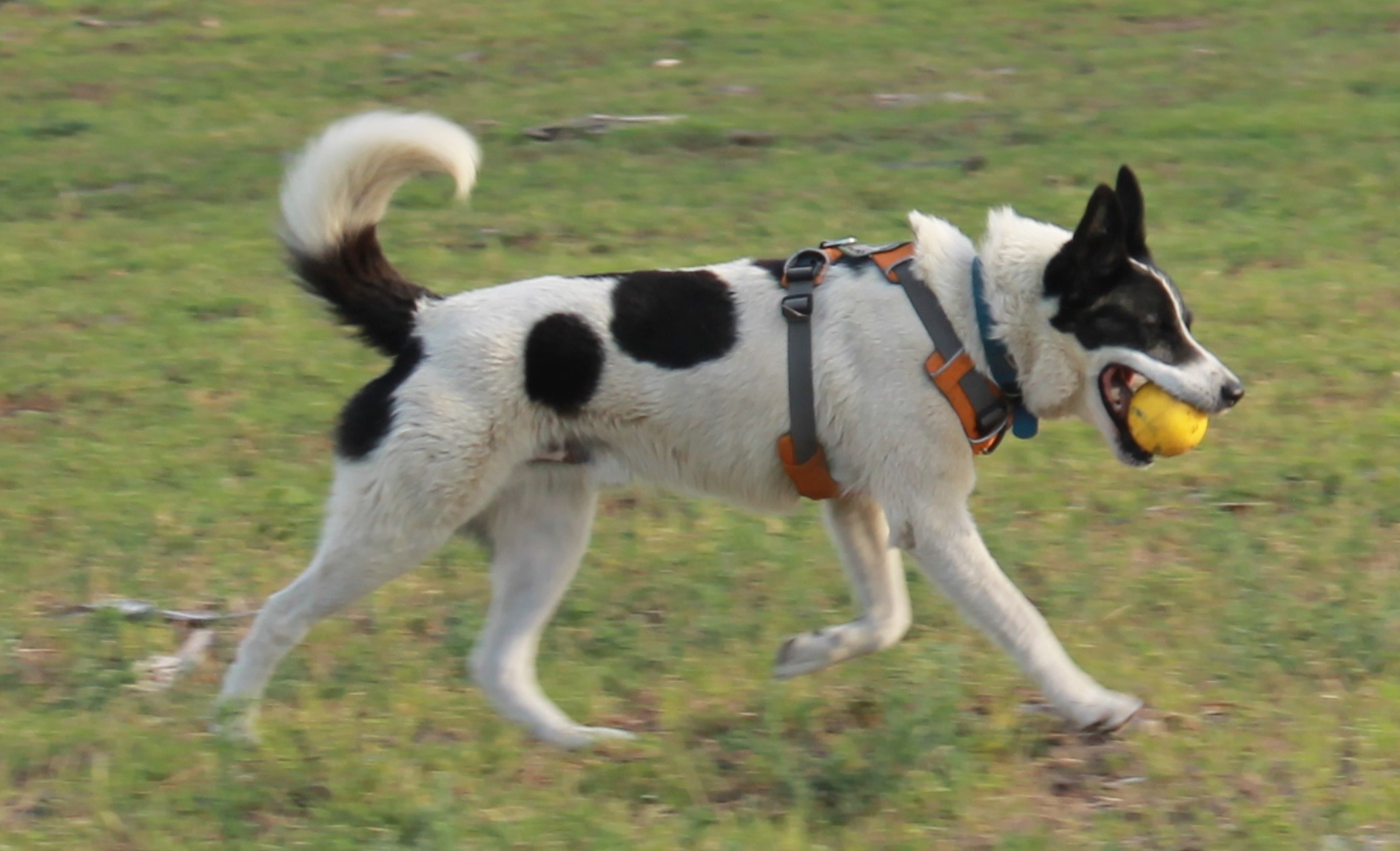 Expected outcomes
This research will be crucial in validating the use of wildlife detection dogs in Australia, and exploring their benefits and limitations. Increasing the use of wildlife detection dogs has the possibility to improve how endangered species are monitored and managed, which is crucial for species recovery.  Wildlife detection dogs are capable of working non-invasively and can also search a far greater area in a much shorter time than traditional survey methods.  This ensures wildlife surveys are more efficient and cost effective, as well as being less stressful on the wildlife.  Overall, wildlife detection dogs have an important role in endangered species conservation and pest management in Australia.
References
Cristescu, RH, Foley, E, Markula, A, Jackson, G, Jones, D & Frère, C 2015, 'Accuracy and efficiency of detection dogs: a powerful new tool for koala conservation and management', Scientific Reports, vol. 5, pp. 8349-55.
Dematteo, KE, Rinas, MA, Sede, MM, Davenport, B, Argüelles, CF, Lovett, K & Parker, PG 2009, 'Detection Dogs: An effective technique for bush dog surveys', Journal of Wildlife Management, vol. 73, pp. 1436-40.
Elbroch, ML & Evans, J 2012, 'Animal scats, urine, and other scent-marking behaviours', in ML Elbroch, M Kresky & J Evans (eds), Field Guide to Animal Tracks and Scats of California, University of California Press, Berkeley, USA, pp. 99-116.
Gsell, A, Innes, J, de Monchy, P & Brunton, D 2010, 'The success of using trained dogs to locate sparse rodents in pest-free sanctuaries', Wildlife Research, vol. 37, no. 1, pp. 39-46.
Long, RA, Donovan, TM, Mackay, P, Buzas, JS & Zielinski, WJ 2007, 'Comparing detection dogs, cameras, and hair snares for surveying carnivores', Journal of Wildlife Management, vol. 71, pp. 2018- 25.
Meek, PD, Ballard, G & Fleming, PJS 2015, 'The pitfalls of wildlife camera trapping as a survey tool in Australia', Australian Mammalogy, vol. 37, no. 1, pp. 13-22.
Minhinnick, S, Papet, LE, Stephenson, CM & Stephenson, MR 2016, 'Training fundamentals and the selection of dogs and personnel for detection work', in J Ensminger, T Jezierski & LE Papet (eds), Canine Olfaction Science and Law, CRC Press, London, pp. 155-171.
Orkin, JD, Yang, Y, Yang, C, Yu, DW & Jiang, X 2016, 'Cost-effective scat-detection dogs: unleashing a powerful new tool for international mammalian conservation biology', Scientific Reports, vol. 6, pp. 1-10.